Youth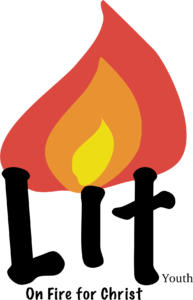 Food

Games

Music

God's Word
Theme Nights
November 17th: "Lit" Youthgiving Putlock:Come and bring your favorite thanksgiving dish to share!
February 9th: Friendship Night: Hey Friends! Get ready for a night of fun, food, and friendship! Valentine's Day is right around the corner, so what better way to celebrate than with our Friendship Night? And guess what? We're having a YUMMY cooking contest! Make a main course at home and bring it for our leaders to judge. Who will be the Friendship Night Chef? Can't wait to see you there!
April 19th: Movie Night: Roll out the red carpet, because it's Movie Night! Get comfy in your pajamas or favorite movie character costume, and join us for a film that will make you laugh, cheer, and maybe even shed a happy tear.
June 7th: Luau Night: School is out, and it's time to celebrate! Join us for a sizzling' Luau Night where the fun never ends! Come in your best island attire. Surfers, see you there!
Special Events for 2024

March TBD: Easter Blessings

July 22-26:Vacation Bible School